Embellish Educators have teamed up with Cupcake Quilts to teach you how to create quirky quilts the EASY way, with no rules! Choose between the Fabulous Flamingo and the Lovely Llama patterns, and discover the designer within you! No two of these media collage quilts are alike!
Learn More, Make More!
- Collage Embroidery
- Mylar Embroidery
- Heat Transfer Foil
- Background Blending
- 3D Chenille Texture


Everyone leaves with a finished project - 20x20 finished - and a Gift Box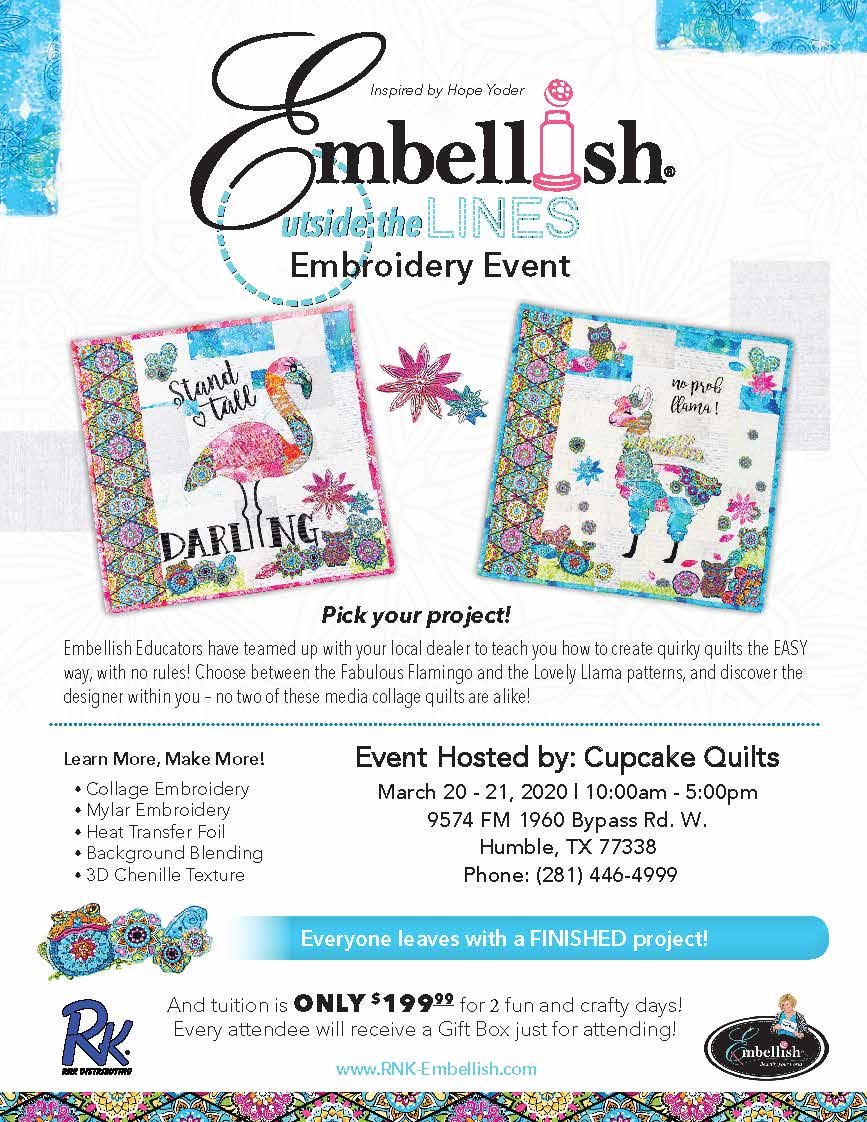 just for attending!